VA Concealed Carry Class | Toano, VA
The next class is coming up in Toano, VA at the James City – Bruton Volunteer Fire Department.
Sunday, January 28, 2024 from 3 pm – 5:30 pm
Sunday, February 25, 2024 from 3 pm – 5:30 pm

Get empowered with the knowledge and skills to responsibly carry a concealed firearm. Whether you're a seasoned gun owner or a complete beginner, this class is designed to provide you with the essential training needed to safely and legally carry a concealed weapon.
Our certified instructor, Jay Hermoso, is dedicated to fostering a safe and responsible concealed carry community. Through our class, you will:
Learn Firearm Safety: Our courses prioritize firearm safety above all else. You will gain a deep understanding of firearm handling, storage, and responsible use.
Understand Legal Requirements: We'll provide insights into the laws and regulations governing concealed carry in your state, ensuring you're fully informed and compliant.
Practice Situational Awareness: Learn to assess and manage real-world self-defense situations, improving your ability to protect yourself and loved ones.
Join a Supportive Community: Connect with like-minded individuals who value personal safety, responsibility, and education in a friendly and inclusive environment.
By the end of our concealed carry class, you'll be qualified to apply for your permit. Whether you're pursuing concealed carry for personal protection, sport, or peace of mind, our classes will equip you for success.
Sign up for one of our upcoming classes and take the first step towards responsible concealed carry today.
Due to the high demand of the class, we ask for payment in full when you reserve your seat.
This is a 2.5 hour class that will certify you to apply for your Virginia concealed handgun permit. The course outline is as follows:
Basic Handgun Safety
Gun Anatomy
Ammunition & Fundamentals of Pistol Shooting
Pistol Selection & Maintenance
Virginia Gun Laws & The Legal Use of Deadly Force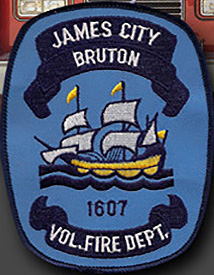 Phone:
Address: 3135 Forge Road, Toano, VA 23168