Legal Defense for Self Defense | US Law Shield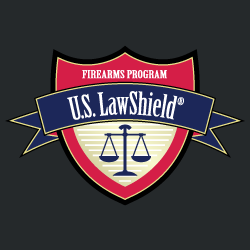 US Law Shield is the legal coverage that Piece Be With You highly recommends and endorses.
Legal defense for self defense, US Law Shield provides access to an attorney 24 / 7 / 365 if you are ever forced to use a weapon to defend yourself. The following benefits are part of the program.
Legal Defense coverage for all legal weapons
Attorney Answered Emergency Hotline
Legal representation for both criminal and civil cases
Member Perks
No Deductibles
No Limit on Attorney Hours
Representation for accidental and unintended discharges
You pay ZERO attorney fees
If you are interested in becoming a member, contact Jay at 757-567-4875 or click here to sign up online. Use promo code 'piece' to get 14 months for the price of 12 for your first year of membership (if you choose the annual payment option).