VA Concealed Carry Class in Colonial Heights, VA
The next VA Concealed Carry class in Colonial Heights, VA will be on:
Sunday, August 13, 2023 at The Sanctuary Church from 6pm – 8pm
To register, please click on the button below. Class fee is $75.00.
Due to the high demand of the class, we ask for payment in full when you reserve your seat.
This is a 2 hour class that will certify you to apply for your Virginia concealed handgun permit. The course outline is as follows:
Basic Handgun Safety
Gun Anatomy
Ammunition & Fundamentals of Pistol Shooting
Pistol Selection & Maintenance
Interaction with Law Enforcement
Virginia Gun Laws & The Legal Use of Deadly Force
Reciprocity
Interaction with Law Enforcement
Please note our Cancellation Policy.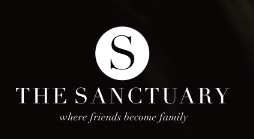 Phone: 804-638-3296
Address: 505 Lakeview Avenue, Colonial Heights, VA 23834